New GF Cauliflower Crust Pizzas
Gluten Free? Cauliflower Crust? You asked, we followed through. We are happy to announce two new flavors. For over 30 years, we've focused on nothing fancy—just great pizza. These new flavors continue our belief that great pizza comes from great ingredients and lots of them. Some might say "I've tried Cauliflower Crust, it's not for me." We would say you haven't yet tried OUR Cauliflower Crust pizzas. We searched a lot of suppliers before landing on the best.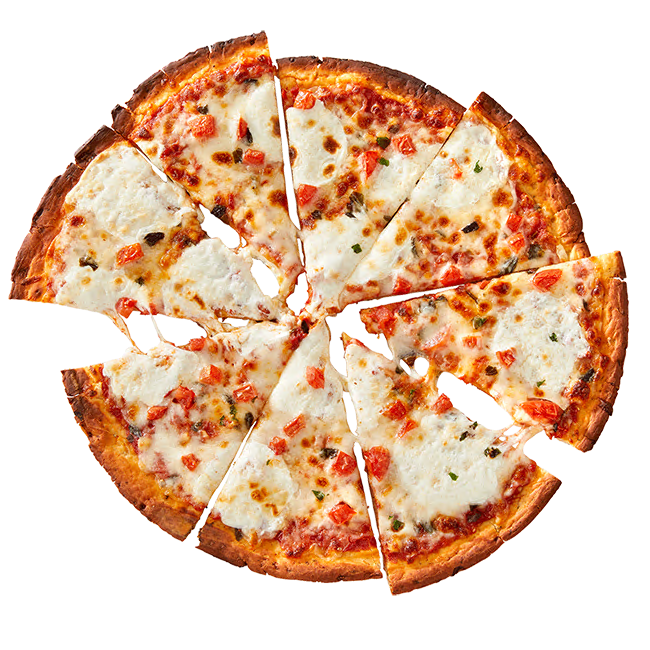 Cauliflower Crust Margherita
Cauliflower crust pizza topped with tomato, basil, garlic and sliced mozzarella cheese.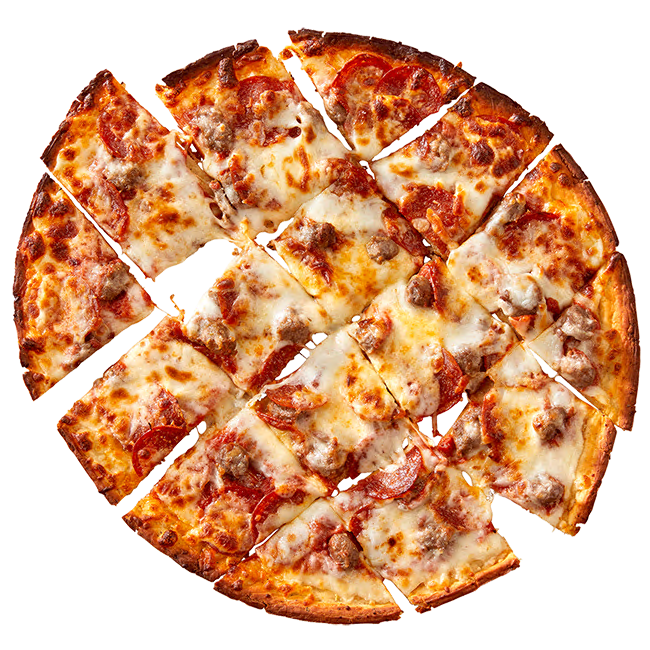 Cauliflower Crust Sausage & Pepperoni
Cauliflower crust pizza topped with sausage, pepperoni, and mozzarella cheese.